Accounting Software Modules
Sales Orders - SBT VisionPoint
SBT VisionPoint Sales Orders generates, schedules, and maintains sales orders, order backlogs, and inventory tracking.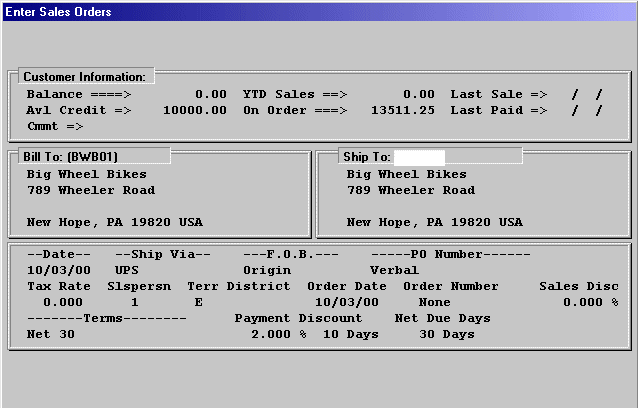 Features Include:
Accepts multiple suppliers for the same inventory item.
Allows special sales orders for bids or estimates.
Customer and inventory balances are automatically updated with each transaction entered.
Generates recurring sales orders.
During sales order entry, allows on-line query of customer and inventory items.
Maintains unlimited customer ship-to addresses.
For More information on other modules,
select from the list below:
---
Dominance Software | P.O. Box 20338 | Dayton, Ohio 45420 | 937-254-7638 | Email