Accounting Software Modules
Payroll - SBT VisionPoint
SBT VisionPoint Payroll helps companies manage employee information: salary, deduction and tax information; payroll processing and check printing; payroll reporting and record-keeping.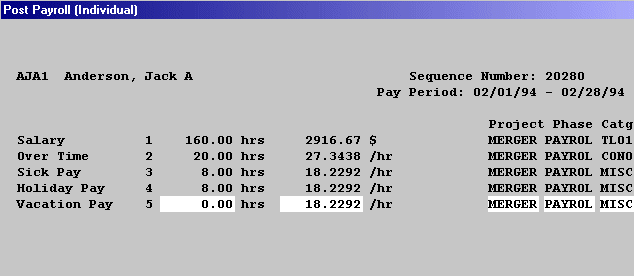 Payroll Features Include:
Automatically posts payroll for salaried employees.
Supports pretax deductions for pension plans, cafeteria plans, and 401K plans.
Calculates gross earnings for regular/overtime hours, salary, commission, and piecework.
Links to General Ledger to distribute each employee's expenses and employer tax liabilities to appropriate general ledger accounts.
Provides hourly accrual rates for vacation, sick, and personal time off.
Processes overtime and double time.
For More information on other modules,
select from the list below:
---
Dominance Software | P.O. Box 20338 | Dayton, Ohio 45420 | 937-254-7638 | Email