Accounting Software Modules
Purchase Orders - SBT VisionPoint
SBT VisionPoint Purchase Orders provides a complete purchase order processing system with inventory.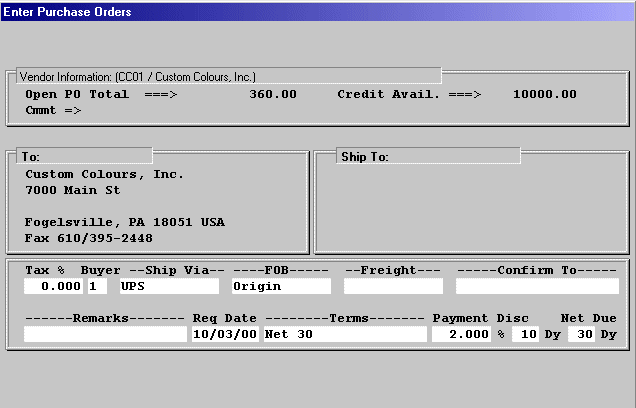 Purchase Orders Features Include:
Reports inventory reordering and backorders, along with purchase order status by item, vendor, and buyer.
Displays or prints up to 24 months of vendor and 36 months of item purchase histories.
Generates recurring purchase orders.
Allows cost edits on a line by line basis.
Accepts multiple suppliers for each inventory item.
Links with Accounts Payable to track liabilities and generate payments.
For More information on other modules,
select from the list below:
---
Dominance Software | P.O. Box 20338 | Dayton, Ohio 45420 | 937-254-7638 | Email