Accounting Software Modules
Manufacturing - SBT VisionPoint
SBT's VisionPoint Manufacturing software provides comprehensive time-series inventory management and bill of material maintenance.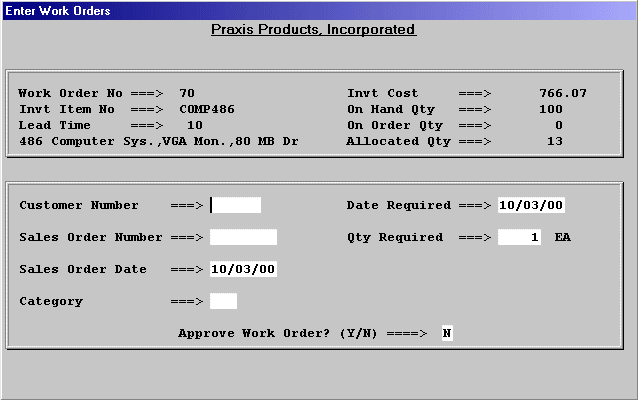 Manufacturing Features Include:
Work orders are broken down to their component parts to forecast gross and net requirements over six user-defined time periods.
One step automatic approval or closure of group work orders.
Allows reversal of work orders.
Automatically explodes orders to show detailed labor and materials requirements for six user-definable time periods.
Prints bill of material containing up to 100 levels of assemblies and subassemblies.
Provides costed bill of material on demand.
Tracks usage of stock and non-stock items, including labor, capacity, and outside services.
For More information on other modules,
select from the list below:
---
Dominance Software | P.O. Box 20338 | Dayton, Ohio 45420 | 937-254-7638 | Email