Accounting Software Modules
General Ledger - SBT Pro Series
SBT Pro Series General Ledger provides all the general ledger and financial reporting capabilities your business needs. The flexible report formats provide comprehensive financial, comparative, and audit trail options.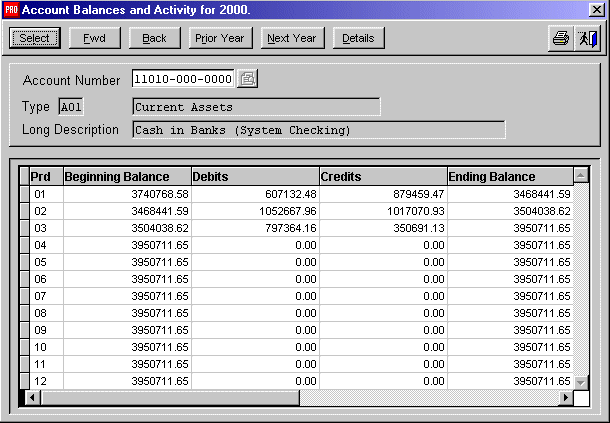 General Ledger Features Include:
Flexible account structure allows you to define an account number of up to 24 digits
Lets you define up to six account segments, allowing you to track information for multiple cost centers, departments, locations, product lines, etc.
Open period posting allows you to post entries from any application to any period in a three-year window in detail or summary.
Enables you to designate custom groups of accounts for budgeting and reporting purposes.
Allows you to consolidate, edit, and report information from multiple companies and various periods.
Account inquiries give the ability to drill down to audit complete source detail for any posting.
Exports and imports budget data to and from popular spreadsheets.
Supports four types of automatic entries, including standard entry templates, recurring entries, automatic distribution entries, and entries allocated by pre-defined percentages or dollar amounts.
Allows you to pre-define a group of reports and their options for automatic printing.
For More information on other modules,
select from the list below:
---
Dominance Software | P.O. Box 20338 | Dayton, Ohio 45420 | 937-254-7638 | Email