Lahey Software
Project Accounting Module
Lahey Project Accounting provides a fast, flexible budgeting and cost accounting tool for project and job cost management.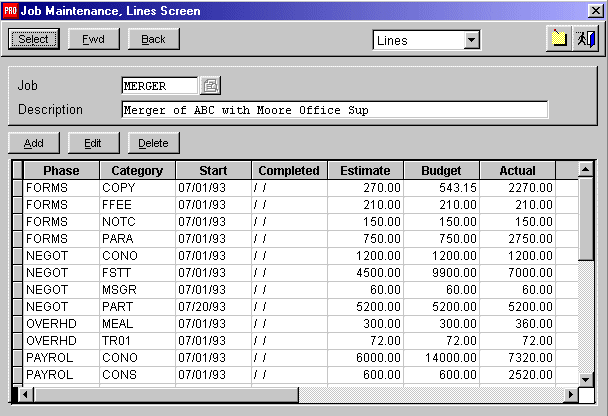 Features Include:
Four-level system allows unlimited jobs, phases, and categories, with an expense type for each category.
Provides flexible account mask to optionally use phases and/or categories.
Supports user-definable cost types.
Allows you to add new jobs or new activities for an existing job at any time.
Automatically updates budgets and actual cost totals when changes are made.
Provides detailed audit trails for each individual cost posted.
Maintains original estimates as well as current budgets and actual costs.
New phases, categories, and cost types can be added as jobs are entered.
Allows use of templates for defining new jobs.
Estimates can be printed in detail or in summary by phase.
Jobs, phases, and categories can be copied from other jobs.
For More information on other modules,
select from the list below:
SBT Products | ACCPAC Products | TIW Products | Lahey Products | COSS Products | GoldMine Products | Citrix Products
Network Services
---
Dominance Software | P.O. Box 20338 | Dayton, Ohio 45420 | 937-254-7638 | Email