Manufacturing Software
Work Orders - COSS
The COSS Work Order module includes the flexibility to make work order changes on the fly, access to specification databases and a dedication to provide customers with the traceability required to meet the customers exacting demands.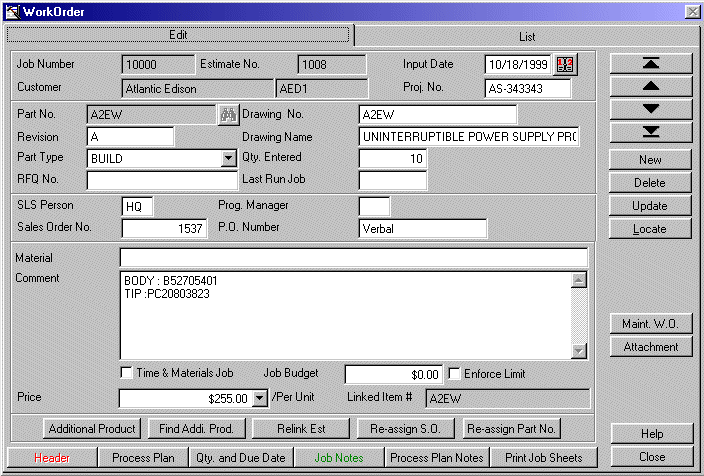 Features Include:
Automatic transfer of information from the estimating module, the configurator and/or a Sales.
Detailed process plans and shop routers can be created from the estimate, templates or other work orders.
Detailed process plans combine the bill of material and shop operations to improve the method of manufacturing and scheduling.
Copy and paste function within the detail of the work order allows you to create process plans from previously defined workorders.
Specification library accessible for all operations, allows standardization and quick entry.
Multi - level jobs and BOM with multi - level allocations automatically created with linked job numbering schemes.
Lot and serial control on materials and finished goods, providing full control over heat numbers and subcontracting certificates.
Notes can be tracked at the job level and then down to the operation level. All notes are stored in chronological order and allow operators to store all inspection comments online.
Work orders generated "Engineering to Order", "Made to Order" or stock.
Process planning system adheres to high level ISO9000, QS9000, and Aerospace traceability.
For More information on other modules,
select from the list below: