Manufacturing Software
Production Scheduling - COSS
COSS Apollo delivers real-time scheduling, shop floor capacity loading and advanced scheduling methods. The system generates a range of graphical reports to provide visual outlines of schedules and capacities and includes a powerful interface to Microsoft Project for resource allocation and micro scheduling.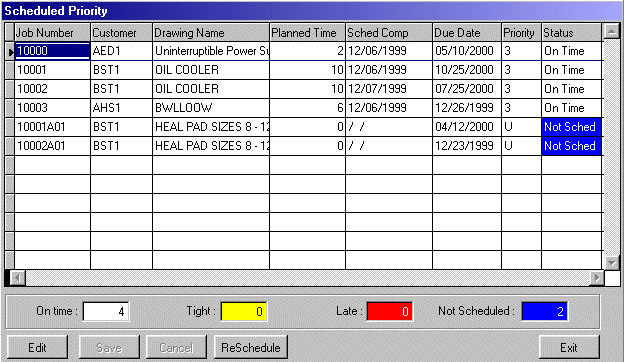 Features Include:
Machine capacity can be controlled at the work center level.
Alternate routings are defined by department and can be custom tailored for each work center.
Updated in real time from the shop floor.
Forecasts late deliveries, reports bottlenecks and prioritizes jobs.
Graphic display of work center, department and shops loads.
For More information on other modules,
select from the list below:
SBT Products | ACCPAC Products | TIW Products | Lahey Products | COSS Products | GoldMine Products | Citrix Products
Network Services
---
Dominance Software | P.O. Box 20338 | Dayton, Ohio 45420 | 937-254-7638 | Email