Manufacturing Software
Job Costing and Tracking - COSS
Job Costing provides real-time labor and material updates from shop floor data collection. Job Tracking features a single screen with multiple zoom-in capabilities for checking the job status.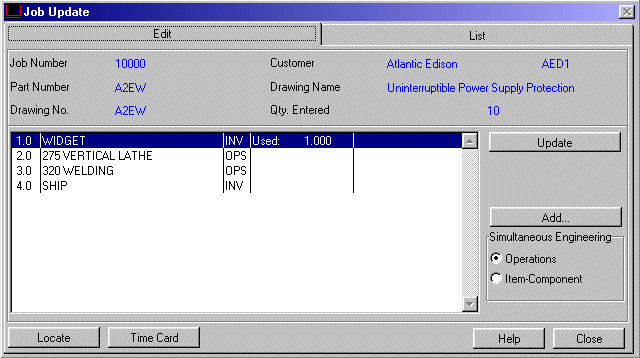 Features Include:
Real-time job costing updated from materials purchased, inventory used and from shop floor data collection.
Optionally, time cards can be used for shop floor data entry.
Provides the percent complete, up-to-date status including the work in process at each operation, the time lines, estimated completion dates for each operation and the entire job.
Job status can be viewed as Gantt charts or graphically displayed.
Jobs are automatically updated in real time from the shop floor.
For More information on other modules,
select from the list below:
back to the top
SBT Products | ACCPAC Products | TIW Products | Lahey Products | COSS Products | GoldMine Products | Citrix Products
Network Services
---
Dominance Software | P.O. Box 20338 | Dayton, Ohio 45420 | 937-254-7638 | Email